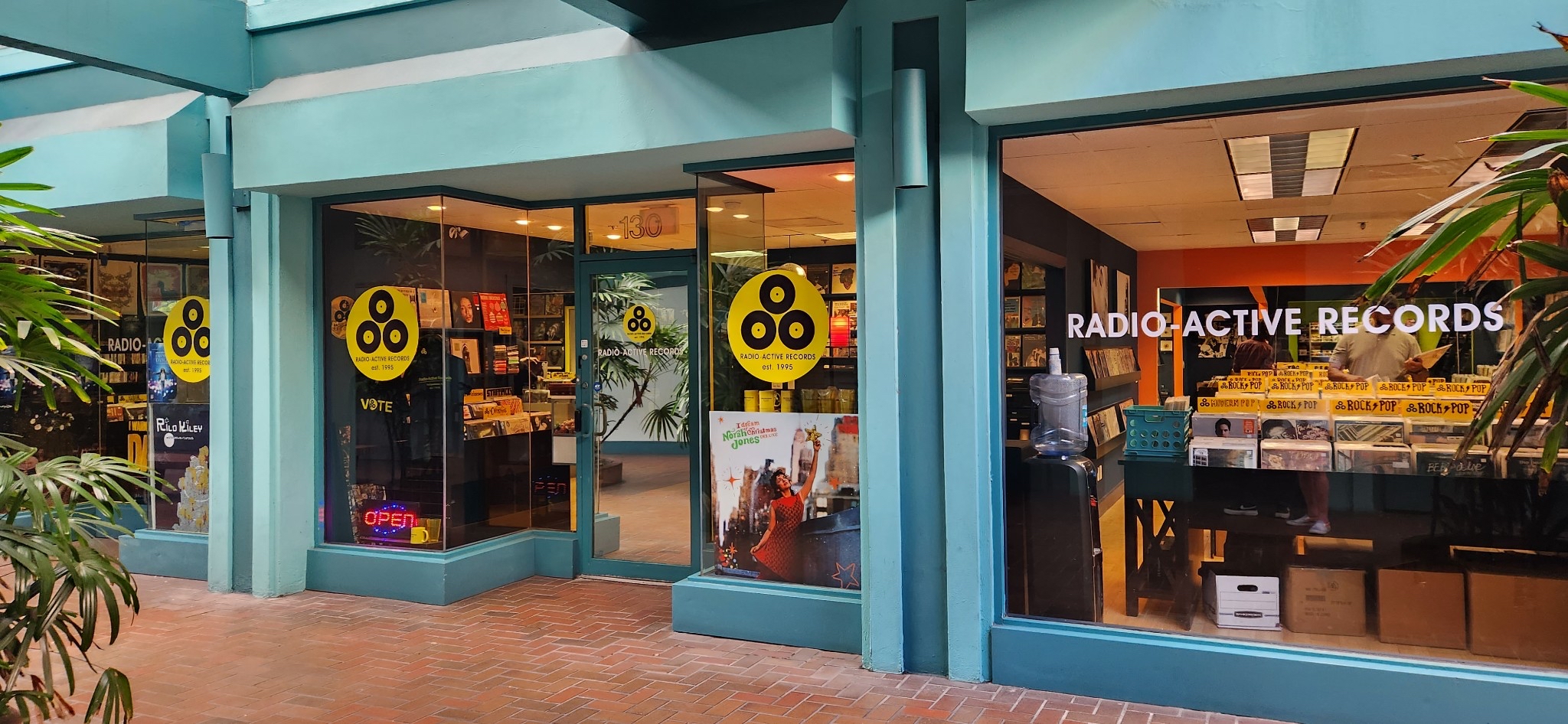 Radio-Active Records is an independently owned and operated record/music shop in Fort Lauderdale, Florida that has been serving the South Florida music-loving community since 1995. We are located 1mile north of Commercial at 5975 North Federal Highway Suite 130.
We are a full-service music shop, offering recorded music in a wide variety of genre formats, including vinyl records (33 1/3s, 45s, and 78s), CDs, cassettes, yes, and even some 8-tracks. We also offer record cleaning products, and some light music equipment such as turntables, receivers, and speakers. We also carry books, and some band t-shirts!
Throughout our nearly 25-year history , Radio-Active has been consistently active in the South Florida music and arts scene, frequently featuring live performances by local (and also out-of-town) musicians, book-signings, and meet 'n' greets by musicians and artists as wide-ranging as John Densmore of The Doors, Lol Tolhurst of The Cure, Johnny Winter, Steven Wilson, film-maker John Waters and many more!
We have striven to provide our customers with a clean, well-organized, and friendly atmosphere to ALL in which to shop for music.

RETURNS / TRADE IN'S / RECORD BUY POLICIES

All In-store sales are final. We allow merchandise to be returned only for exchange or store credit.
If you'd like to TRADE or SELL us your records in for store credit or cash / check please call or email us before you show up. Walk In's are first come first serve and making an appointment is the most convenient way to get the most accurate value offer.
Phone: 954.762.9488
Owner / Buyer / Operations
Main Manager / Buyer 12" Singles / Special Events / Social Media
Gunther Schenk
Manager / Buyer / Online Sales (Discogs)
Mick Ford
45's / 12" Singles / Buyer